Vehicle efficiency and wear
The diagnosis that supports the Fleet Manager
Vehicle efficiency and wear are two variables that every Fleet Manager can constantly monitor thanks to the remote diagnosis guaranteed by the TEXA TMD devices through the OBD socket in the vehicles.
While a vehicle is moving, you receive precise real time alerts from the on-board control units that allow knowing the state of health of the vehicles that are part of the fleet.
You can benefit from complete diagnostic information related to vehicle inefficiencies or problems in order to intervene promptly so to rationalise maintenance costs and preserve the safety of the drivers.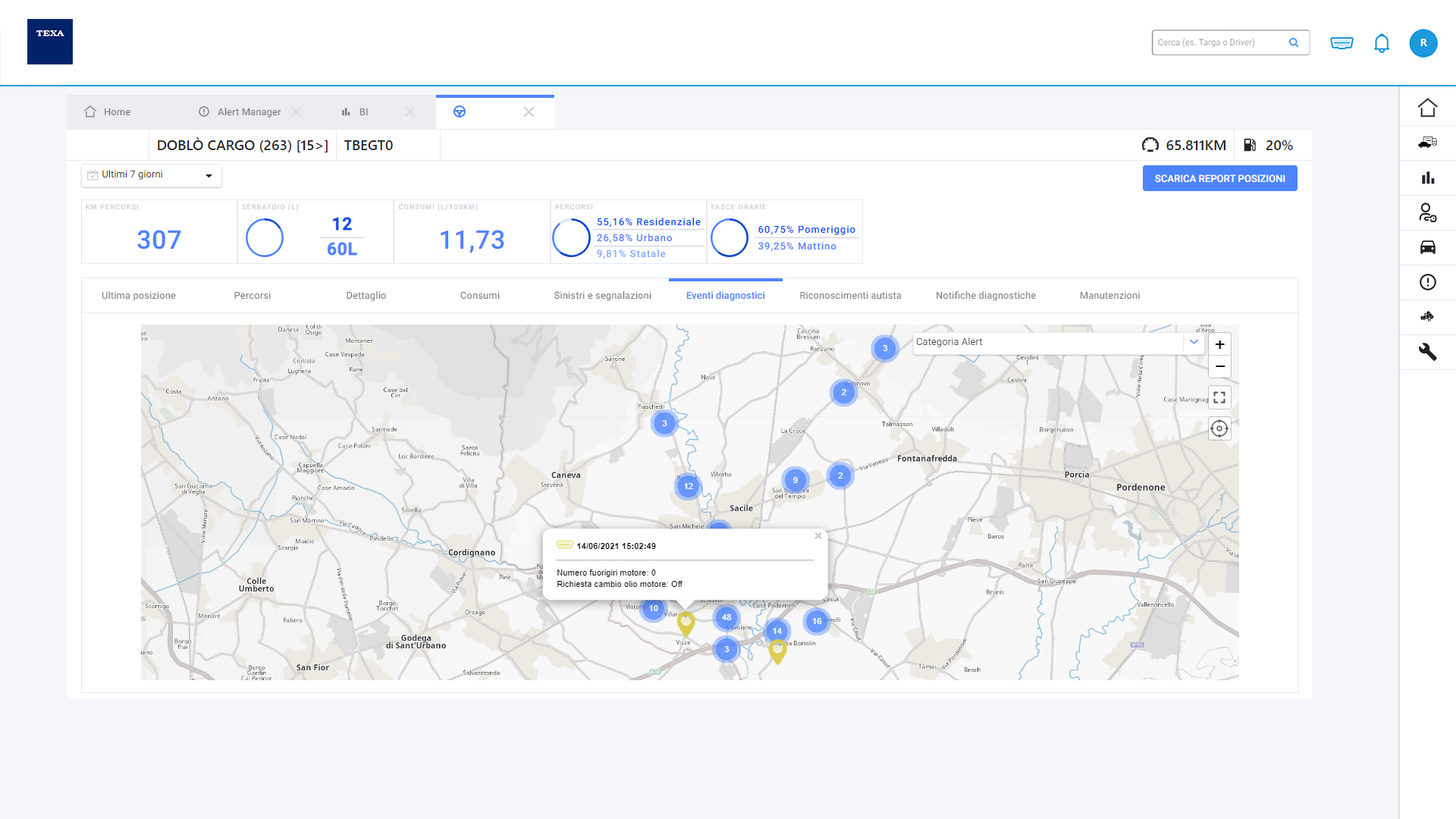 You receive diagnostic alerts:
While the vehicle is moving, you can be notified on inefficiencies such as the activation of warning lights in the dashboard, inspections and services that must be carried out, the status of the vehicle's battery, the AdBlue level, etc…
This allows the following benefits:
Fill out the form to get more information