SVM (Stolen Vehicle Management) and SVR (Stolen Vehicle Recovery) services
Protecting a company asset such as fleet vehicles using telematic devices means being able to locate the vehicle if it is stolen, which represents the most effective and efficient way to try to recovery it successfully and timely (the first 24/48 hours from the event).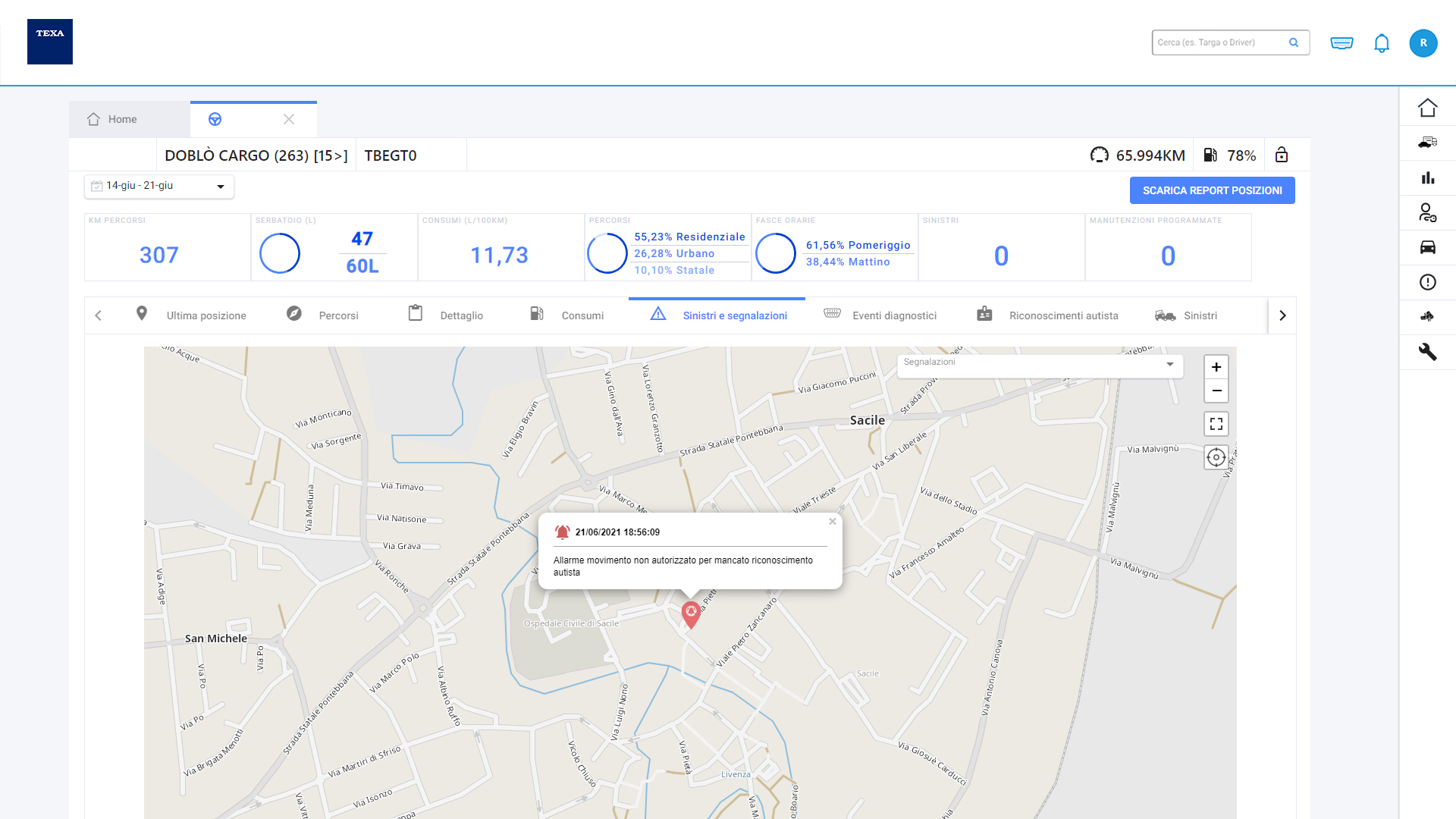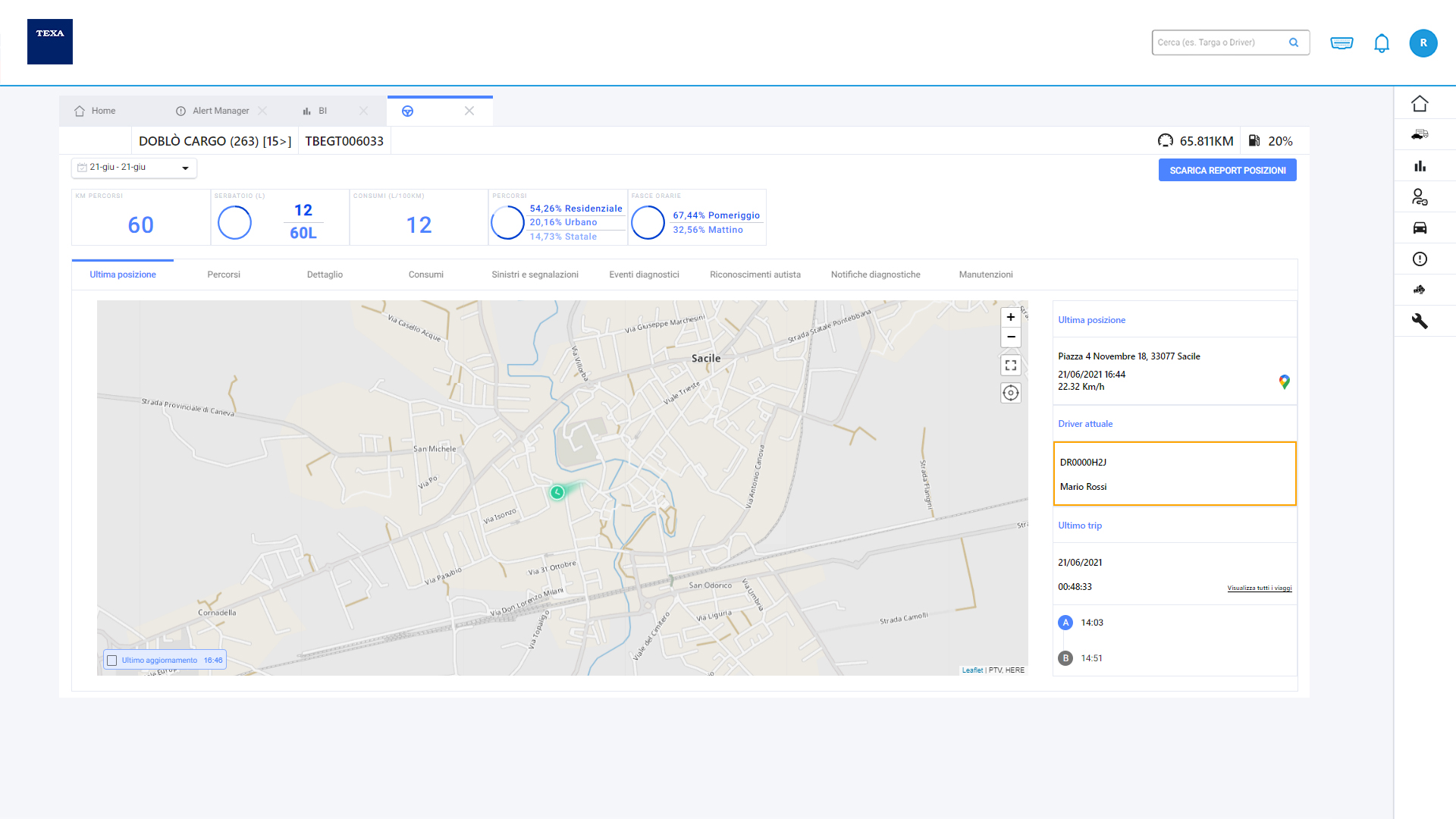 The service can be provided both automatically or in "on demand" mode, as well as linked with specific events such as power disconnection o device tampering, rather than due to the vehicle transiting through specific areas or outside specific areas (Geofencing).
Based on the selected service mode, a 24/7 Operations Centre, using the geolocation data collected by the TEXA TMD devices, activates and assists the Police forces to recover the vehicle.
The TEXA TMD devices communicate with
a 24/7 Operations Centre to offer support in case of theft events and/or attempts to recover the vehicle, through:
The reception in "near real-time" of alarms related to device tampering and/or disconnection of the vehicle's primary power supply
The activation of the Police forces with vehicle tracking, aimed at finding it
This allows the following benefits:
Fill out the form to get more information