Sharing that creates optimisation
The Corporate Car Sharing (CCS) created by TEXA is the result of the complete integration between telematic devices, specific hardware solutions and an articulated web application supported by a smartphone App, and complies with the technological solution that requires GSM/GPS connectivity with a display.
The system assigns the vehicle that best satisfies the user's needs through an automated booking procedure (by means of the web portal and/or smartphone App), intended to guarantee rotation and uniform use of the fleet, other than to monitor their correct use.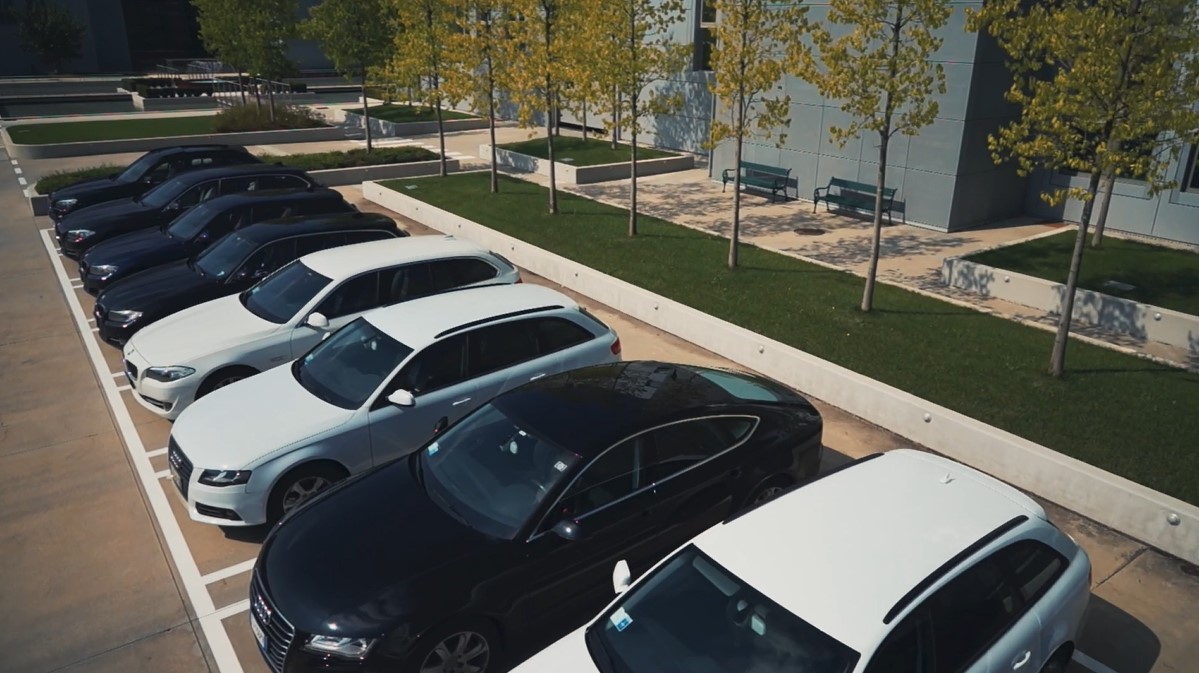 Furthermore, a specific housing inside the passenger compartment, designed to always leave the keys on board, optimises the vehicle pick-up/drop-off activities, the management of the parking spaces (branches), of the vehicles (organised in "fleets") as well as the users and car policy allowing to analyse behaviours and booking methods based on which potential awarding systems are implemented for the best users.
Therefore, the CCS brings to the implementation of an automated system
(instead of manual operations)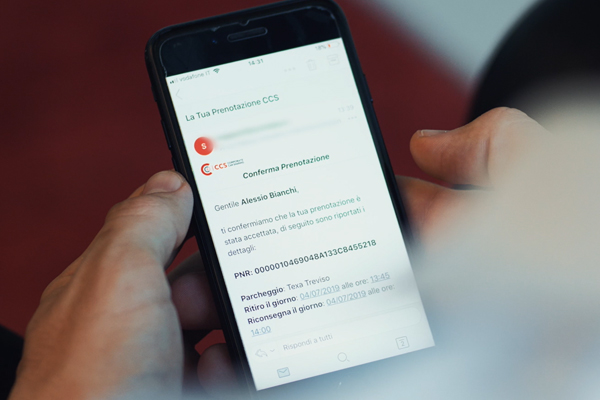 that ensures for employees the use of a vehicle on demand (that can be requested via PC or smartphone) guaranteeing the companies the full conformity with the principle of sharing, homogeneity and maximisation of vehicle use, as well as sizing the fleet so that it is proportional and optimised according to the company's actual needs.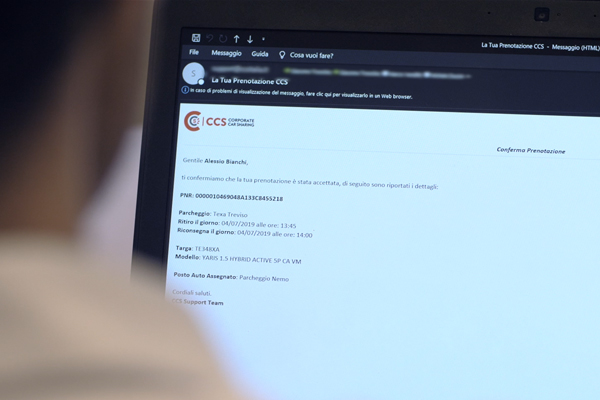 This allows the following benefits:
Fill out the form to get more information